We care about your privacy
The Belgian Chocolate Makers SRL operates the domains chocolaterie.brussels, tbcm.be, chocomeli.com, and thebelgianchocolatemakers.com (and possible sub-domains).
The Belgian Chocolate Makers SRL is committed to ensure the privacy and protection of information users enter into the site. The following privacy policy governs The Belgian Chocolate Makers SRL's practices for information collection, use and retention on the site. It should be read:
(1) Our standard terms and conditions of use of the site ("terms of use")
(2) Our disclaimer and
(3) Any other policy developed by The Belgian Chocolate Makers SRL from time to time and notified on any part of the site.
In this policy: "We" or "The Belgian Chocolate Makers" means The Belgian Chocolate Makers SRL or any subsidiary or authorized distributor, "you" means you, the person using our services or visiting the site, "services" means all services we provide to you, including providing you with access to the site.
The contact details of our data protection officer has been registered with the Data Protection Authority under the reference FMUMWYDH, as referred to in article 37.7 of the General Regulation on the protection of data (Regulation (EU) 2016-679 of 27 April 2016), also called GDPR. The Data Protection Office (DPO) can be contacted by email at [email protected] or par mail: Autorité de protection des données (DPO), Rue de la Presse 35, 1000 Bruxelles.
Consent to collection and use of data
You agree that we may collect, retain and use information about you in accordance with this privacy policy. You may decline to provide any information to us. However, if you do not, our ability to provide you with some or all of our services may be impaired.
Types of data collected
As you navigate within the site, we automatically track, collect and store information about you, your computer, PDA, telephone or other voice internet portals. This information may include some or all of the following information about you and your visit:
– the IP address of your machine when connected to the internet
– the domain name from which you are accessing the internet
– the operating system and the browser your computer uses
– any search engine you are using
– the date and time you are visiting
– the URLs of the pages you visit
– if you provide them, your name, email, address and other personal data
Email marketing
If you subscribe to our newsletter, we will regularly send you our email newsletter based on your consent according to Art. 6 (1) 1 lit. a) GDPR, using the data required or disclosed by you separately for this purpose.
You may unsubscribe from the newsletter service at any time. For this purpose you can either send a message to the contact option specified below or use the opt-out link in the newsletter. Upon unsubscription, we will delete your email address unless you have expressly consented to the further use of your data or we reserve the right to further use your personal data in the scope and manner permitted by the law, of which we inform you in this notice.
Retention of information
We may hold information you provide to us, share it with our affiliates, employees and contractors, credit reference agencies and collection agencies. This enables us to:
– provide services to you
– send you bills and recover money you owe to us
– keep you informed of services available to you from us
– exercise any lawful right any of us has
Children's privacy
The Belgian Chocolate Makers SRL does not knowingly collect information from children under the age of 18 and does not target the site to children under 13. We encourage parents and guardians to take an active role in their children's online activities and interests.
Cookies
A "cookie" is a file that allows us to track and target the interests of site users. We may use cookies to keep track of pending transactions, deliver content that is specific to your interests, save your password so you don't have to re-enter it each time you visit the site, and for other lawful purposes consistent with this privacy policy. The site may place a cookie on the hard drive of your computer and your browser may accept small identifying files from our system. While we recommend that you enable cookies on your browser in order to enjoy all the features of the site, the decision remains in your hands. Note that your browser may decline the cookie if it is set up to do so, but this may limit the functionality of the site.
Linked sites
The site may contain links to other websites. We are not responsible for the reliability of the content or privacy practices of such other websites.
Public forums
We may provide you with chat features, instant messaging, message boards, community forums and/or news groups through the online community or otherwise. Please remember that any information that you disclose in the online community or other public areas of the site will become public information, and become accessible to all other members of the online community and the public. We do not intend (but reserve the right) to monitor, moderate or screen the contents of user postings. We bear no responsibility for any such content and you should be cautious when considering whether to disclose your personal information in the online community or any public or private forums.
Security
The site has security measures to protect against the loss, misuse and alteration of information contained within it. We have put in place reasonable physical, electronic and managerial procedures to safeguard and secure the information we collect. These measures may or may not be vulnerable to hacking, and we do not guarantee complete security.
Lost or stolen information
You must notify us promptly if your user name or password is lost, stolen or used without permission. Upon notice, we will cancel that user name or password and update our records accordingly.
Personal data
In accordance with the Personal Data Protection Act of 08/12/1992 (Belgian law), the personal data of our customers shall be stored in the database of The Belgian Chocolate Makers SRL with its registered office at 14 rue du Grand Bigard, 1082 Brussels, Belgium. Customers personal data shall be collected exclusively for marketing and reference purposes and for completing orders by The Belgian Chocolate Makers SRL. It shall be processed for the purposes of carrying out the statutory business activities and organizing promotional and advertising campaigns by the company. It shall also be protected as stipulated by the Personal Data Protection Act.
Each Customer shall have the right to access his or her personal data, to correct it and to request that it no longer be processed. Each Customer shall also have the right to object, of which our registered office shall be notified in writing. Third party (order recipients') data shared by the customer are used exclusively in order to complete the order placed by the customer. The Belgian Chocolate Makers SRL shall not be liable for any damage inflicted upon any third parties by the customer as a result of making available by the customer to any third parties of any passwords, access details to his or her email account, logins, links for tracking orders and any other non-public data provided for the purpose of completing an order or where a third party acquired such data unlawfully (theft of personal data, hacking of IT systems, hacking of email accounts). Simultaneously, The Belgian Chocolate Makers SRL undertakes to store and protect personal data diligently and not to make it available to any third parties without the customer's consent.
Your rights
Being the data subject, you have the following rights according to:
• art. 15 GDPR, the right to obtain information about your personal data which we process, within the scope described therein;
• art. 16 GDPR, the right to immediately demand rectification of incorrect or completion of your personal data stored by us;
• art. 17 GDPR, the right to request erasure of your personal data stored with us, unless further processing is required,
- to exercise the right of freedom of expression and information;
- for compliance with a legal obligation;
- for reasons of public interest or
- for establishing, exercising or defending legal claims;
• art. 18 GDPR, the right to request restriction of processing of your personal data, insofar as
- the accuracy of the data is contested by you;
- the processing is unlawful, but you refuse their erasure;
- we no longer need the data, but you need it to establish, exercise or defend legal claims, or
- you have lodged an objection to the processing in accordance with art. 21 GDPR;
• art. 20 GDPR, the right to receive your personal data that you have provided to us in a structured, commonly used and machine-readable format or to request its transmission to another controller;
• art. 77 GDPR, the right to complain to a supervisory authority. As a rule, you can contact the supervisory authority at your habitual place of residence or workplace or at our company headquarters.
Opt-out option
We provide you with the opportunity to opt-out of receiving communication from us or our affiliates when we request information from you. You may send a request to remove your information from our database, stop future communication, limit the use of your information, or to review and modify information that you may have previously provided using the contact information provided in the "contact us" section.
We may update or change this privacy policy at any time. We will tell you about any changes by posting an updated policy on our website. Any such modification will be effective immediately upon posting on the site and your continued use of the site following such posting constitutes your acceptance of the revised privacy policy.

Undoubtedly, there is no better chocolate than the chocolate made by Belgian chocolatiers. The Belgian chocolatiers have been in business for more than a century in a country whose capital has more chocolate factories than any other city on earth. Brussels is the nirvana for any chocolate aficionado, but try not to be tempted by the creamy chocolate fountains in the city center's candy stores for tourists and instead come to visit our store and workshop. Speak with our chocolate maker, Elisabetta Passafaro, and let's share our passion for our Chocomeli chocolate brand. 
If you live in Brussels, you can now order some of our handmade chocolates using Uber Eats.

We only use Van Dender cocoa (bean to bar) for our production.
We take great care in sourcing our ingredients in a safe and responsible way to conserve biodiversity and ensure sustainable livelihoods. Nothing hidden or unpronouncable here, just true simple ingredients. Minimally processed food. No artificial ingredients. We only use the finest chocolates from Van Dender to create our delicious Chocomeli bars and figurines. We take great pride in choosing the best as our first ingredient.
For the ruby chocolate, of course we use the RB1 from Barry Callebaut.
We are equipped with Selmi machinery.
To produce our Chocomeli bars, broken tablets, mendiants, figurines, pralines and truffles we love to use the tempering machines built by Selmi.
Thanks to a partnership with Selmi and the leasing company Grenke, we can enjoy the benefits of modern continuous tempering machines to produce our delicious chocolates in our Brussels store. 
Thanks to all who help us to make our project a reality.
We wanted to give thanks to all who help getting The Belgian Chocolate Makers off the ground. Your support and efforts for our new business certainly contributed a lot to our success, and we want to thank you for that, especially all our loyal clients. Thank you for being a part of our family! We are very grateful for your continued patronage because we wouldn't be here without our loyal customers. They could have chosen any other chocolate makers, but we appreciate that they have stuck with us.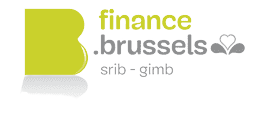 We wish to say a big thank you to Finance Brussels for helping our development and in particular for the installation of the air conditioning in our Brussels store. We wish to show courtesy as well to the ING Business team who financed a part of our machinery and start-up costs. It was really challenging for them to be confident in our project especially during this complicated lockdown period but they have been very reactive and so helpful.
Thanks a lot to all who helped us to make our project a reality and who continue to fuel our passion every day!