Chocolate workshops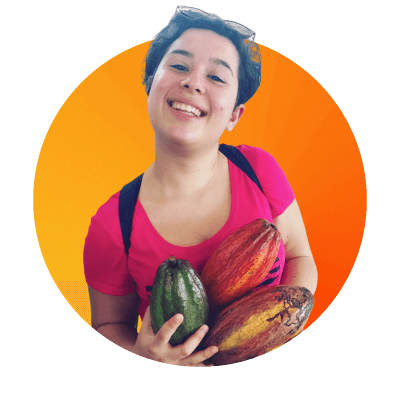 Belgian chocolate making class and workshop
Meet Elisabetta, our chocolate maker, and discover the wonders of Belgian chocolate and learn how to make these tasty treats with one of the very few real chocolate makers based in Brussels. Enjoy an approx. 1 hour workshop with the guidance of our expert chocolatiers and have a go at making amazing handmade chocolates yourself.
Convenient mobile ticketing.
Use your mobile phone or print your voucher.
Duration -/+ 1 hour.
Check availability to see starting times.
The workshop starts every day at 5pm, Monday to Sunday.
Additional workshops at 2pm during the week-ends and on some specific days.
Instant confirmation.
You can book up to 1 hour before the start of the workshop.
Check the dates using Agenda Brussels or by calling us +32 (0)2 203 92 20.
Guests receive free leaflets during the workshop.
You can download the electronic pdf version from here.
Available in English, French and Italian.
These three languages can be spoken simultaneously during the workshop if necessary.
Aprons are not provided but participants can buy them at the cashdesk as an option.
We sell aprons with our logo embroided for the price of 10 euros.
All participants receive a pair of gloves and a hairnet to prevent them from spreading particulate contamination during the workshop.
Check our terms and conditions and cancellation policy.
Highlights
Discover the secrets of Belgian chocolate and learn why Belgium is famous for chocolate
Create your own chocolate treats with the help of our chocolate makers (Elisabetta, Patricia, Alexia, Alana and Margaux)
Discover a newly discovered cocoa bean that creates pink chocolate
Take your creations home to share and enjoy even more!
About COVID, what is the situation in Brussels?
Actually in Brussels, this is code
yellow
.
The wearing of the mask is no longer to participate at our workshops and classes.
The Covid Safe Ticket is no longer required to access our workshop area.

Brussels is the capitale of Belgian chocolate and we are the only
certified handmade chocolate maker
for the whole district of Brussels (1000). You can check easily that information on the
official website
of
SPF Economie
. Making our chocolate using our hands and in front of our clients really makes a difference! You can read more about what Brussels has to offer around Belgian chocolate using the
Visit.Brussels
website. Discover the
activities
around chocolate and also the
best places
where to buy chocolate according
Visit.Brussels
.
Let's make the magic starting!
The experience begins with a warm welcome from your guides and a delicious cup of hot chocolate or a Belgian waffle. While you drink, listen to a short but fascinating introduction into the world of Belgian chocolate and learn an array of chocolate making secrets.
After the intro, the real fun begins with a demonstration of chocolate tempering on a marble table. It's then time to have a go yourself and make your own chocolate treats with the help of expert chocolatiers. Spend the hour making your very own personalized and tasty mendiants, truffles, lollipops and more. You'll also get to work with ruby chocolate, a newly discovered cocoa bean that is 100% natural but which creates incredibly pink chocolate treats!
At the end of the experience, package up your chocolates and take them home with you to share with friends, or enjoy alone!
Everything you make during the workshop will be wrapped up so that you can take it home.
How to book?
Actually, you can book our public workshop via several applications:
TripAdvisor
Booking.com
Travelocity
Tablr
And many more...
It's always better to book directly from us using our online agenda. Immediate booking confirmation and extra discount!
Enter the code SHOPBRUSSELS10 during the checkout and get 10% off when you book directly from us.
We cannot accept kids (6-12 years old) on their own participating in our chocolate workshops. We always request an adult supervision.
At least one adult booking is requested when a booking is made for one or more kids from 6 to 12 years old.

We do not accept kids less than 6 years old. Age verification can be requested at the entrance.
All bookings are final. No refund is possible. Nevertheless we propose to all our clients a cancellation insurance.
When you opt in for the cancellation insurance, you can get reimbursed even if you miss the workshop because your train is late or if you are feeling sick on the day of the event using this
online form
.
Alternatively, you can also buy some gift cards (vouchers) online, directly from us, by clicking
here
.

Since July 2022, we also sell our workshops from the
Visit.Brussels
desk located at the Brussels Info Place (BIP), rue Royale 2-4, 1000 Brussels. It is opened Monday to Saturday from 12.30 pm to 5.30 pm. Another alternative is to go to the other
Visit.Brussels
desk located in the City Hall at Grand' Place. It is opened every day from 9 am to 6 pm. Tickets can also be bought from the platforms
agenda.brussels
and
arsene50.brussels
. Arsene 50 offers half-price tickets for performances and concerts for the same day. Arsene 50 is an initiative of
Visit.Brussels
supported by the Brussels-Capital Region and the VGC.
Private and corporate events
We also organize private and corporate workshops every day.
If you're looking for an alternative idea to the usual corporate team building activity, a fun way to celebrate a special occasion or an interactive and educational experience for your team, colleagues, partners… We can deliver it!
Click
here
to download the pdf for private events.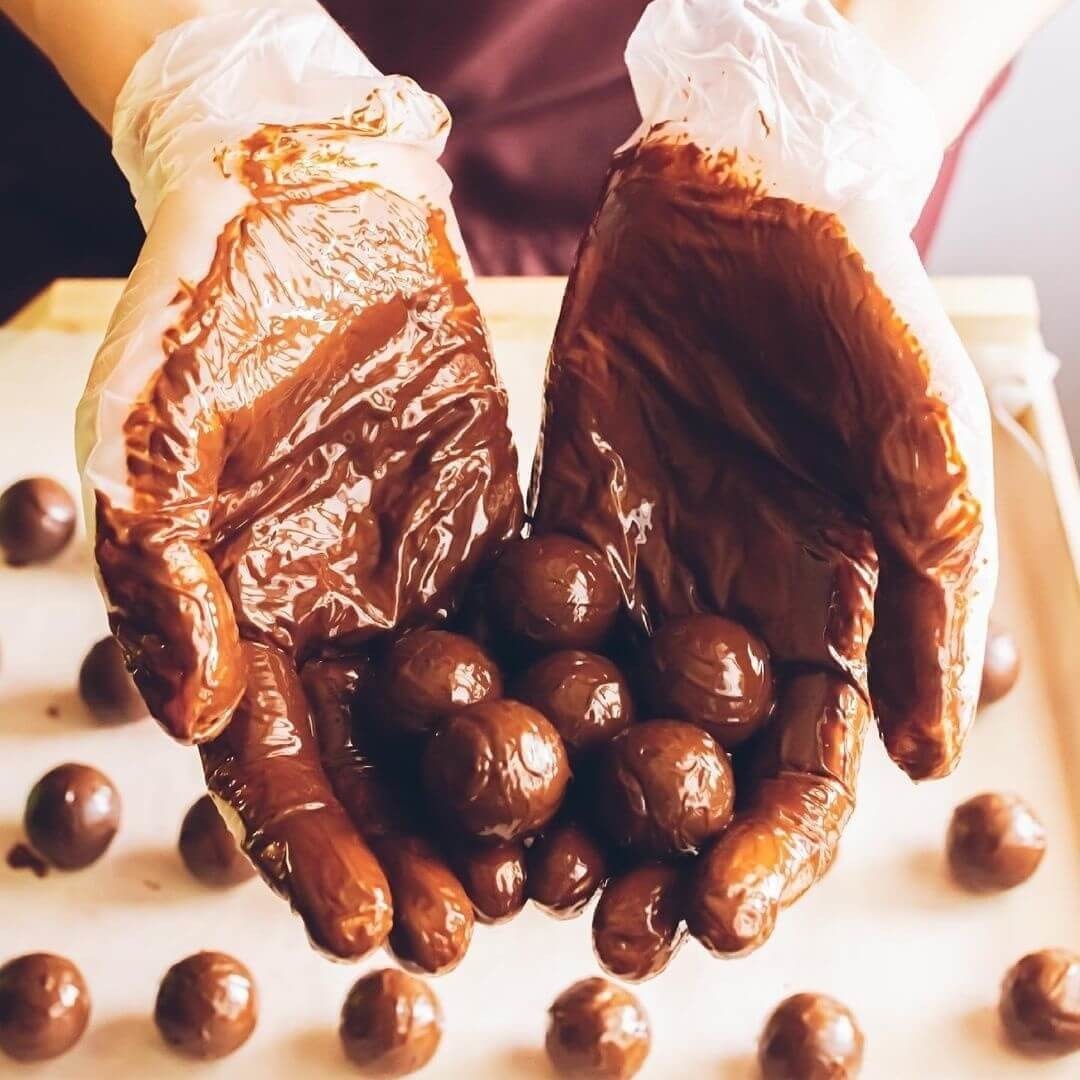 Testimonials
The workshop started off with a brief education of where chocolate comes from, followed by tasting 4 samples. They then walked us through creating 3 different types of chocolates, which we decorated ourselves and then got to take with us! Great value for the money. I highly recommend!
Amanda, USA
Fantastic !! Patricia first welcomed us and presented us with the different kinds of chocolates as well as their composition and preparation. It was very interesting! Elisabetha then took over and showed us how to decorate chocolate bars, beggars and finally truffles. Thanks to his demonstration, we too were able to start making our own chocolates. They are both very pleasant, educational and smiling. They are passionate and it shows !! We highly recommend !!
Jennifer, UK
Zeker een aanrader om te doen wanneer je naar Brussel gaat. Vriendelijke mensen en een erg leuke workshop!
Shannon, Netherlands
We had a great time during the workshop. It first start with a small introduction on the chocolat and the different kind of chocolat there is (this was even shorten a bit as my son was so exited to start the doing part). After that the fun start and you will be doing your own chocolat (3 different type of chocolate: a big bar, truffles, and flat ones). The best part is that you keep everything you are creating and can therefore taste your creation peacefully at home.
Ilektra, Latvia
楽しかったです!とても感じの良い店員さんにレクチャーを受けながら3種類のチョコを作りました。帰りにお店で売ってるチョコと自分が作ったのものを比較して、ショコラティエの凄さを実感しました笑
Dai, Japan
Great experience. The workshop started off with Patricia explaining how chocolate is made, how we get different types of it and then offered the different existing types to taste. Then Elisabetta showed how chocolate is being tempered and explained how this process is very important. She showed how to decorate a chocolate and then we started creating delicious bars, small chocolates and truffles. You can take back your creations at home and enjoy them. :) Also, after the workshop I was informed that there was a 20% discount on any kind of chocolate I would like to try from the store and it was a great opportunity for me to get some of their delicious ruby chocolate tablets. Overall, lovely. I would definitely recommend this workshop to chocolate enthusiasts.
Pierre Yves, France