A revival after the bankruptcy of Zaabär
The Belgian Chocolate Makers store is born in the course of a complicated period, after the bankruptcy of the Zaabär chocolate company on 31/03/2020 and during the corona crisis and the first Belgian lockdown.

Gudrun Commercial NV, the company who bought Zaabär in 2017, made a secret plan to move their chocolate production in Poland in 2019. They did not have any interest to keep the Zaabär store opened since 2008 after having abandoned it for a while with a total lack of strategy and no investment. The truth is that these unscrupulous guys bought the Zaabär store to secure a deal with a polish company named MM Brown Spółka z o.o. They bought from them the Chocolissimo brand at the same time in a global plan of moving their chocolate production in Poland where they can pay lower wages. D2E (Down2Earth Capital), the financial company who control the Gudrun operations, decided to file a bankruptcy notice for Zaabär, without even informing the staff, by end of March. For the staff and the clients, it was a cold shower. It meant the immediate closure of the store and the end of the Zaabär chocolate brand.
The staff refused to give up and decided to stay all together to build a new project.
When three and a half billion people were confined in some way around the planet, we decided to build a new brand, open a new store and continue to share our true passion for handmade chocolate. We did not receive our last wages nor even any compensation due to the bankruptcy of our ex-employer but we put our forces together, our little nest eggs and, most importantly, our fiery passion into this new business project.
With our personal money we bought a big part of the stock of the Zaabär store and some machines as well during the auctions organized after the bankruptcy. We have been heard by a Judge at the Commercial Court in June 2020 and during the hearing we bought the Zaabär commercial property. After having found a new place between Grand'Place and Sablon, we finally opened our new store.
The dream came true on 08/06/2020 when the new store finally opened!
We are one of the very few real artisan chocolate makers in Brussels
At The Belgian Chocolate Makers, we sell handmade chocolate produced by our chocolate maker, Elisabetta Passafaro. Don't look for industrial chocolates in our store, we don't have any! We are one of the very few real artisan chocolate makers in Brussels; far away from the candies stores of Grand'Place or even the industrial brands who pretend to be local.
Ana Rodriguez is assisting Elisabetta to produce our handmade chocolates on Tuesdays, Wednesdays and Fridays. As well, regular Erasmus trainees are enjoying a few months with us all along the years.
We gladly welcome trainees from local schools.
If you wish to apply for an internship with us please email your CV and motivation letter to [email protected]. 

All our handmade chocolates are produced in our store by Elisabetta Passafaro and sold under our brand Chocomeli. If you refer to the first name of our chocolate maker then you should easily understand the reason why the brand Chocomeli came out of our imagination...
To make our chocolates, figurines and bars, we use premium Belgian chocolate from bean to bar produced by Van Dender. Making chocolate is an art. The cacao beans are first roasted, then cracked and peeled and ground into a paste here in Brussels. Our handmade Chocomeli brand is really 100% made in Brussels from beans to chocolate! No trick, no cheating! Our chocolate is guaranteed 100% made in Brussels.
We also propose chocolate workshops every day !
We can host up to 20 guests in our chocolate workshop. Public and private workshops, teambuidling, bachelorette parties, kids birthday parties and much more!!! More details about our workshops are available at workshops.tbcm.be. Our public chocolate workshops can be booked online.
At The Belgian Chocolate Makers we propose to our clients a great collection of handmade chocolates created in our store and in front of our clients. Our public workshops are also a great opportunity to meet our chocolate experts and to speak with them about our delicious chocolates. Pralines, truffles, orangettes, mendiants and many more surprises are waiting for you! You will be truly amazed!!!

Undoubtedly, there is no better chocolate than the chocolate made by Belgian chocolatiers. The Belgian chocolatiers have been in business for more than a century in a country whose capital has more chocolate factories than any other city on earth. Brussels is the nirvana for any chocolate aficionado, but try not to be tempted by the creamy chocolate fountains in the city center's candy stores for tourists and instead come to visit our store and workshop. Speak with our chocolate maker, Elisabetta Passafaro, and let's share our passion for our Chocomeli chocolate brand. 
If you live in Brussels, you can now order some of our handmade chocolates using Uber Eats.

We only use Van Dender cocoa (bean to bar) for our production.
We take great care in sourcing our ingredients in a safe and responsible way to conserve biodiversity and ensure sustainable livelihoods. Nothing hidden or unpronouncable here, just true simple ingredients. Minimally processed food. No artificial ingredients. We only use the finest chocolates from Van Dender to create our delicious Chocomeli bars and figurines. We take great pride in choosing the best as our first ingredient.
For the ruby chocolate, of course we use the RB1 from Barry Callebaut.
We are equipped with Selmi machinery.
To produce our Chocomeli bars, broken tablets, mendiants, figurines, pralines and truffles we love to use the tempering machines built by Selmi.
Thanks to a partnership with Selmi and the leasing company Grenke, we can enjoy the benefits of modern continuous tempering machines to produce our delicious chocolates in our Brussels store. 
Thanks to all who help us to make our project a reality.
We wanted to give thanks to all who help getting The Belgian Chocolate Makers off the ground. Your support and efforts for our new business certainly contributed a lot to our success, and we want to thank you for that, especially all our loyal clients. Thank you for being a part of our family! We are very grateful for your continued patronage because we wouldn't be here without our loyal customers. They could have chosen any other chocolate makers, but we appreciate that they have stuck with us.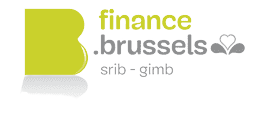 We wish to say a big thank you to Finance Brussels for helping our development and in particular for the installation of the air conditioning in our Brussels store. We wish to show courtesy as well to the ING Business team who financed a part of our machinery and start-up costs. It was really challenging for them to be confident in our project especially during this complicated lockdown period but they have been very reactive and so helpful.
Thanks a lot to all who helped us to make our project a reality and who continue to fuel our passion every day!