GLS Parcel Shop
Our store is a GLS Parcel Shop for Brussels residents
GLS Belgium offers customers a variety of products and services for parcel dispatch, but also for express and freight shipping. High quality is one of their focal points. Our store has been selected to be a GLS parcel shop. You can ask GLS to deliver your parcels in our store and recuperate them at a convenient time for you. We are opened every day, Monday to Friday 10am to 7pm, Saturdays from 11am to 7pm and Sundays from 11am to 3pm.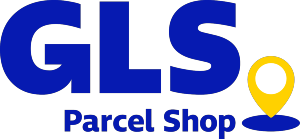 You can ship your parcels from our store quickly and without hassle.
We will create the label for you, take your payment and call the driver to pick up your parcel. 
We have been selected by GLS based on our reliability, location and ease of experience.
GLS may redirect your packages to our location if you're not at home at the time of delivery.
You can use the GLS app/website to redirect parcels to our location before or after our first delivery attempt.
We accept pre-paid GLS parcels and we also provide full shipping service.
Collecting your parcel(s)
If you're collecting a parcel at our store, make sure that you have an official form of identification or government-issued ID showing the name of the recipient of the parcel (usually it is you!).
If someone else is collecting on your behalf, he/she has to present your ID based on the above criteria as well as his/her own ID. Our staff will check their signature, name and type of IDs presented for record purposes. Not all packages can be collected by a third party.
Please note that an official ID is always required for the pickup of the parcels. The ID must absolutely match the name on the parcel.
NO ID = NO PARCEL. No discussion about that, it is the rule and it applies to everybody without exception.
If you need to track a parcel, lodge a complaint or report an issue, we cannot help you.
No need to call or email us because we are not GLS customer service.
We are not replying to queries about parcels over the phone or by email. We are a local chocolate maker, not a subsidiary of the GLS customer service. Our role is limited to allow GLS clients to pick up and send their parcels from our store.
For
GLS
customers service queries or complaints, please call
02 5566 211
.
To track your parcel(s) using the GLS online tracking tool, click
here
.
Shipping your parcel(s)
You can use our store to ship your parcels with GLS. Simply visit us during our opening hours.
We are opened every day, Monday to Friday 10am to 7pm, Saturdays from 11am to 7pm and Sundays from 11am to 3pm.
You can easily find out how much sending your parcel will cost using the
GLS price calculator
.
Prices are for dispatch via our GLS parcel shop only.
A parcel may weigh up to 31.5 kg.
We create and print labels for you. Payment can be made using cash or debit/credit cards.
We do not accept parcels on Saturdays and Sundays.
We do not sell carton boxes. Your parcel(s) must be properly packaged and sealed before to be left at our store.
Due to limited space in our store, we do not accept big boxes.
We only process GLS shipments to the following countries:
Germany
France
Luxembourg
Netherlands
Austria
Denmark
Italy
Poland
Spain
Finland
Ireland
Portugal
Sweden
Croatia
Hungary
Slovakia
Slovenia
Czech Republic
Bulgaria
Estonia
Latvia
Lithuania
Romania