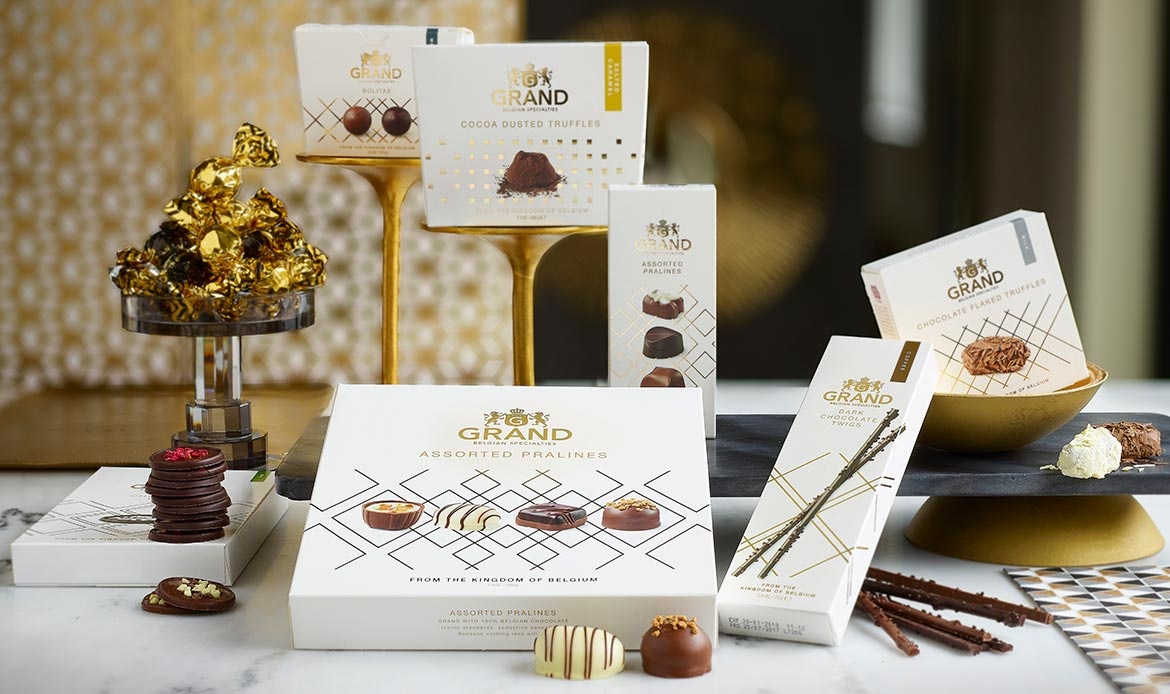 Ever since Mr. Helssen fell in love with the cocoa import business of his forefathers, there's been no looking back. Grand Belgian Specialties have been winning hearts and markets with 100% pure, premium Belgian chocolates ever since.
Like the consummate gentleman, Grand is right for every occasion, with a clear focus on celebrating each gifting moment with the perfectly executed chocolate item, always observing the decorum of the seasons – donning tweeds for autumn, seersucker for summer, black tie for cocktails and white tie for state occasions. Always reliable yet always arriving with something new,
Grand Belgian is tradition with a twist that makes the difference.