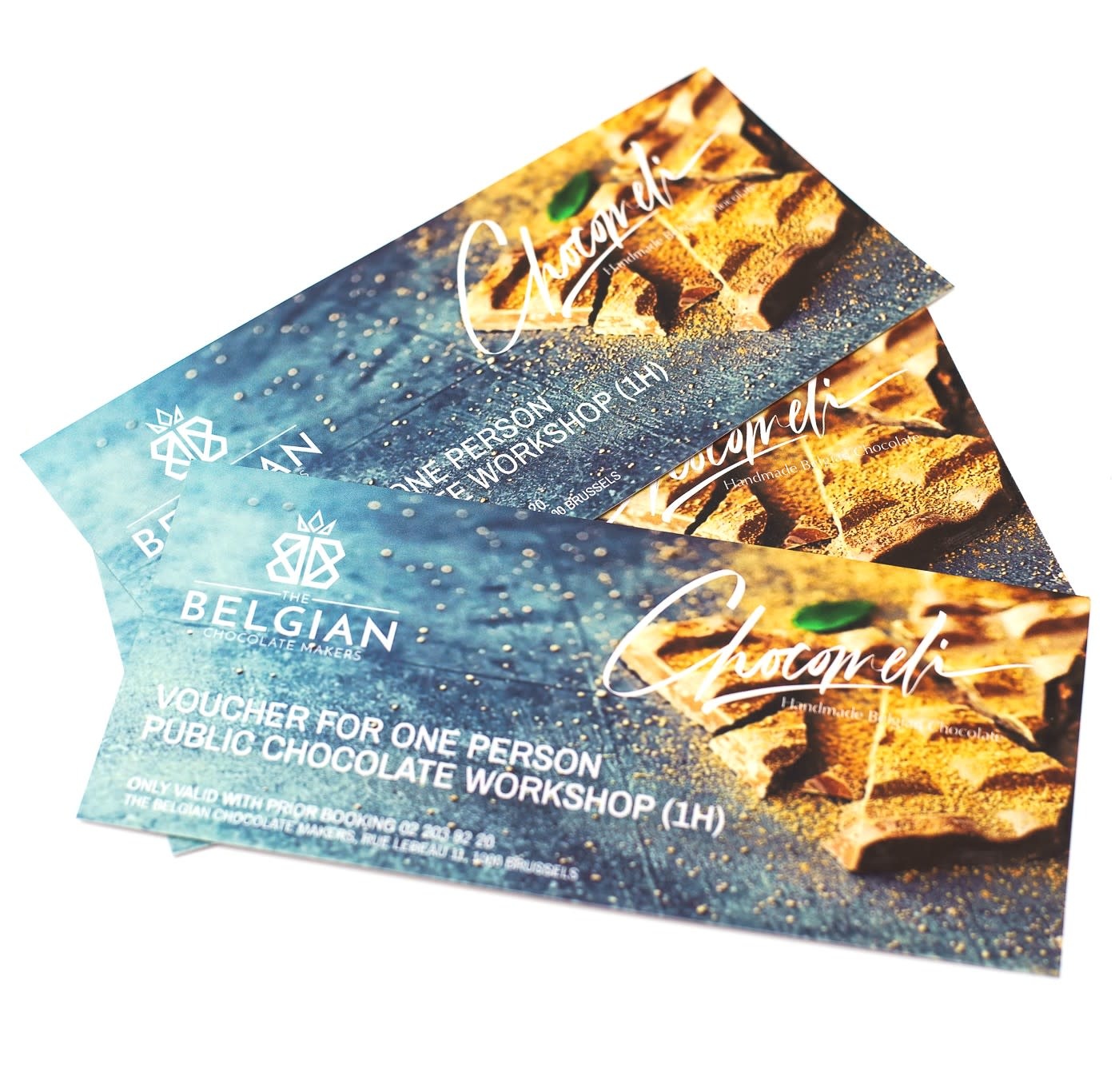 € 35,-
69 in stock
Check availability in our Brussels store
EAN:
5407008473839
The public chocolate workshop is 1 hour.
Monday to Friday: 17h-18h
Saturdays and Sundays: 14h-15h
Prior booking is compulsatory.

Participants make their own chocolate including a personalized chocolate bar, some truffles and mendiants.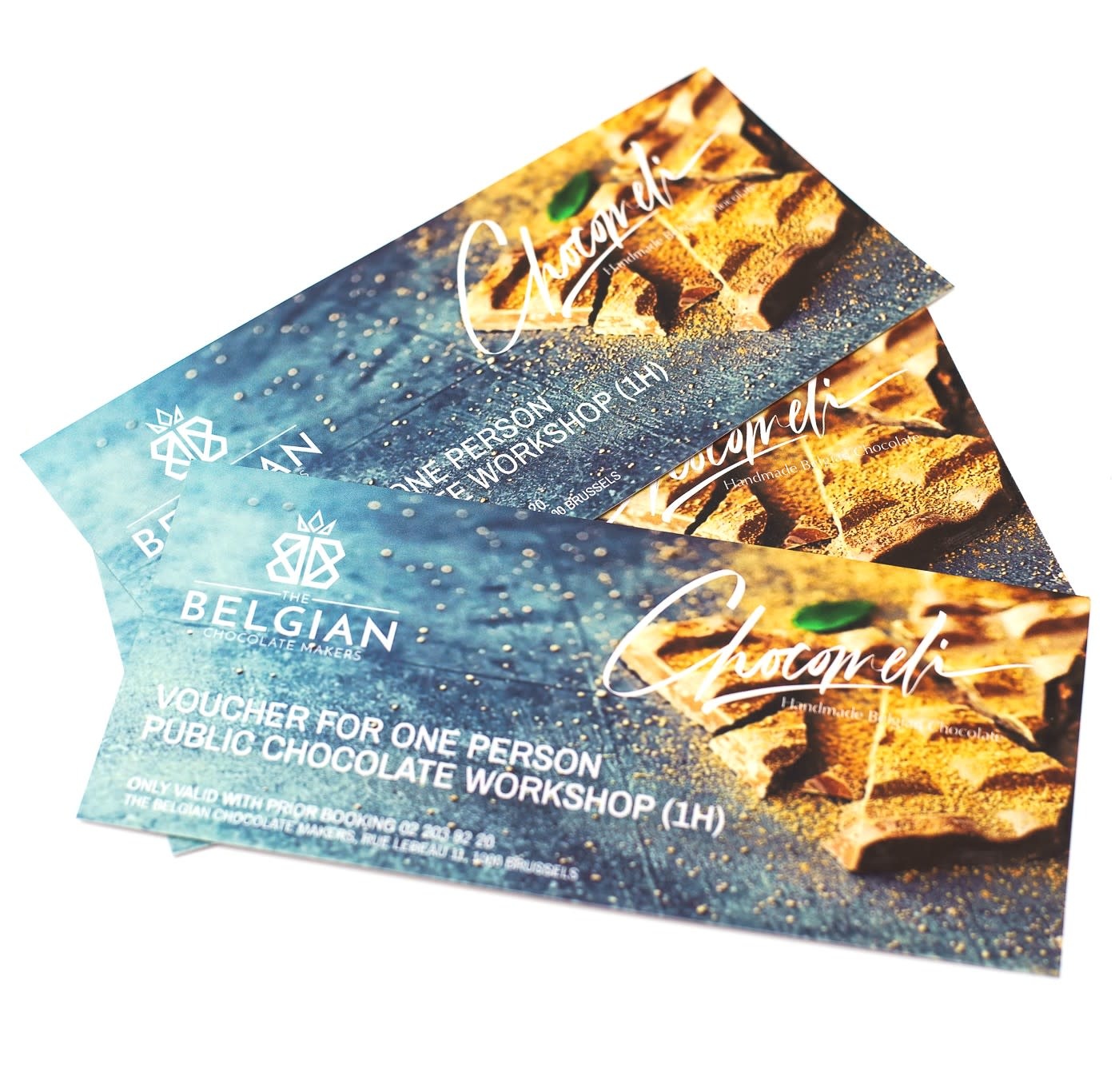 Additional information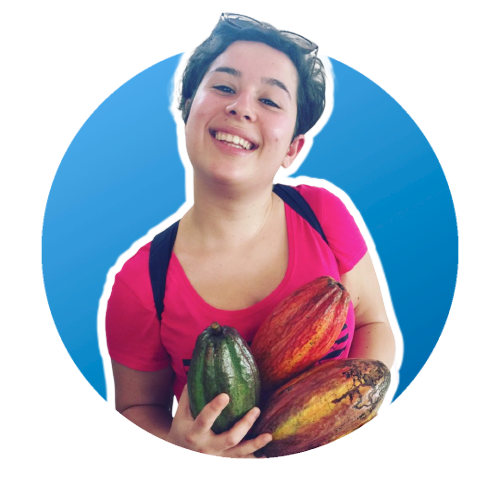 Quality before quantity
At the origin of the taste, there is the bean, and all the work that lets explode all its flavors. From roasting to conching, here is the birth of aromas. We partner with François Deremiens to explore and propose to our clients the finest and original beans from all over the world. From the big monkeys valley in Congo to the Tsachilas indians villages in Ecuador, François is selecting for us some particular and rares cocoa beans. A discovery of nuances and colors in the heart of plantations. The roasting is made by François and his team at his factory located in Jamoigne (Belgium). The chocolate drops are then delivered to our store and, at that stage, my work starts! Transforming the callets into pralines, truffles, figurines, bars, mendiants... My job is wonderful!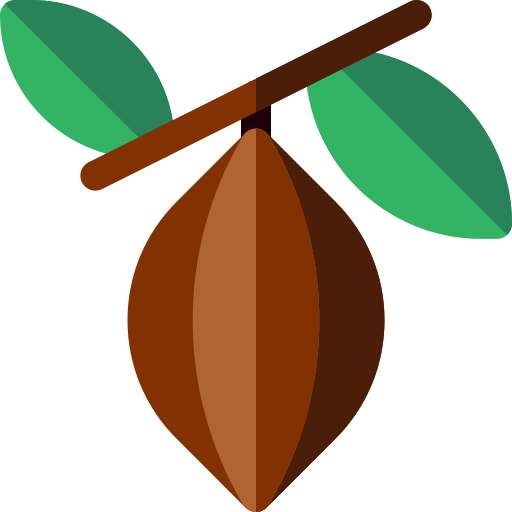 No tricks, no lies, no secrets! We tell you really everything...
We guarantee our chocolates to be 100% handmade in Belgium using the finest cocoa beans.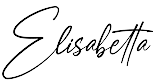 Specifications
EAN

5407008473839
Show more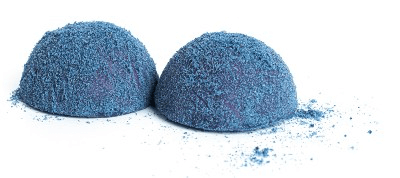 Reviews
The workshop started off with a brief education of where chocolate comes from, followed by tasting 4 samples. They then walked us through creating 3 different types of chocolates, which we decorated ourselves and then got to take with us! Great value for the money; I highly recommend!
Posted by: Amanda on 6 July 2021
Great experience. The workshop started off with Patricia explaining how chocolate is made, how we get different types of it and then offered the different existing types to taste. Then Elisabetta showed how chocolate is being tempered and explained how this process is very important. She showed how to decorate a chocolate and then we started creating delicious bars, small chocolates and truffles. You can take back your creations at home and enjoy them. :) Also, after the workshop I was informed that there was a 20% discount on any kind of chocolate I would like to try from the store and it was a great opportunity for me to get some of their delicious ruby chocolate tablets. Overall, lovely. I would definitely recommend this workshop to chocolate enthusiasts.
Posted by: Ilektra on 3 July 2021
Show more
YOU WILL ALSO LOVE
Our suggestions for you