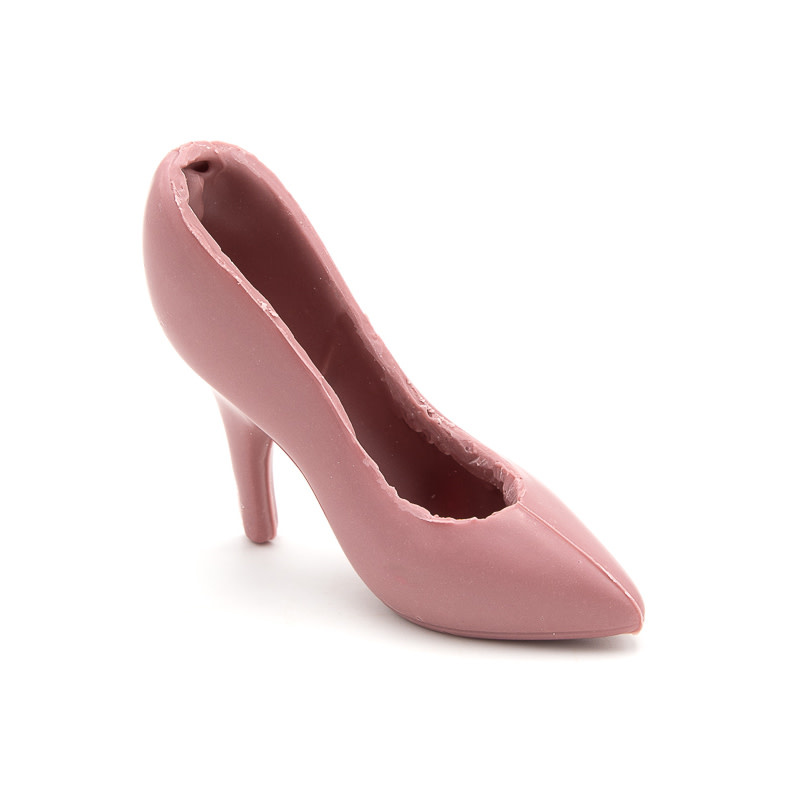 € 7,50
2 in stock
Check availability in Brussels store
Do you need more than 2 Small high heels (ruby) 65 Grs?
No problem, feel free to order them today.
We will produce these chocolates for you immediately.
EAN:
5407008470432
Weight: 65 Grs
Ruby chocolate RB1 47.3%
This chocolate high heel is handmade by our chocolatiers in Brussels.

Undoubtedly, there is no better chocolate than the chocolate made by Belgian chocolatiers. The Belgian chocolatiers have been in business for more than a century in a country whose capital has more chocolate factories than any other city on earth.
Brussels is the nirvana for any chocolate aficionado, but try not to be tempted by the creamy chocolate fountains in the city center's candy stores for tourists and instead come to visit our store and participate to our daily workshops.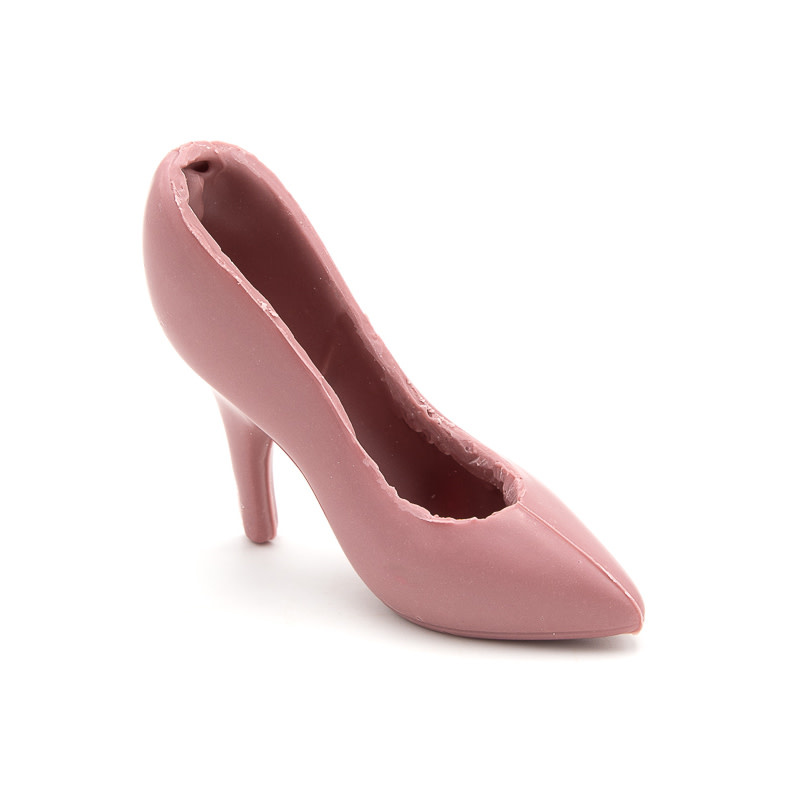 Additional information
At The Belgian Chocolate Makers we propose to our clients a great collection of handmade chocolates created in front of our clients at our Brussels store. Our public workshops are also a great opportunity to meet our chocolate experts and to speak with them about our delicious chocolates. Pralines, truffles, orangettes, mendiants and many more surprises are waiting for you! You will be truly amazed!!!

All our chocolates are made with love by Elisabetta Passafaro and our team of chocolate makers.
We sell our handmade chocolates under the brand "Chocomeli".

At The Belgian Chocolate Makers, we clearly put quality before quantity.

To produce our handmade chocolates, we only use high quality cocoa beans from all around the world. From Costa Rica to India, we choose the rarest beans to develop all the flavors in an original chocolate with an unique taste. Making chocolate is an art. At the origin of the taste, there is the bean, and all the work that lets explode all its flavors. From roasting to conching, here is the birth of aromas. Our Chocomeli chocolates are guaranteed 100% made in Belgium!

To elaborate and produce our ruby chocolates, we use the RB1 from Barry Callebaut.

No tricks, no lies, no secrets! Like with many chocolate makers...
We guarantee our chocolates to be 100% handmade in Belgium using the finest cocoa beans.
#CHOCOLATEHEROES
Specifications
EAN

5407008470432

Ingredients

Ruby chocolate 47.3% (cacao powder, cacao butter, sugar, milk powder, citric acid)

Net weight

65 Grs

Allergens

May contain dried fruits, wheat including gluten, eggs or soy.

Nutrition (per 100 grs)

Calories: 2317.94kj (554kcal). Proteins: 7.2g. Fat: 39.7g of which saturated fatty acids 23.8g. Carbohydrates: 35.5g including sugars 32g and dietary fiber 11.5g. Sodium: 6.7mg. Salt: 0.02g.

Storage conditions

Optimal storage temperature: 12 ° C - 18 ° C. Keep away from light. Keep the product in a clean, dry place (max humidity 70%) and odorless.
Show more
Reviews
Nobody reviewed yet this chocolate.
YOU WILL ALSO LOVE
Our suggestions for you